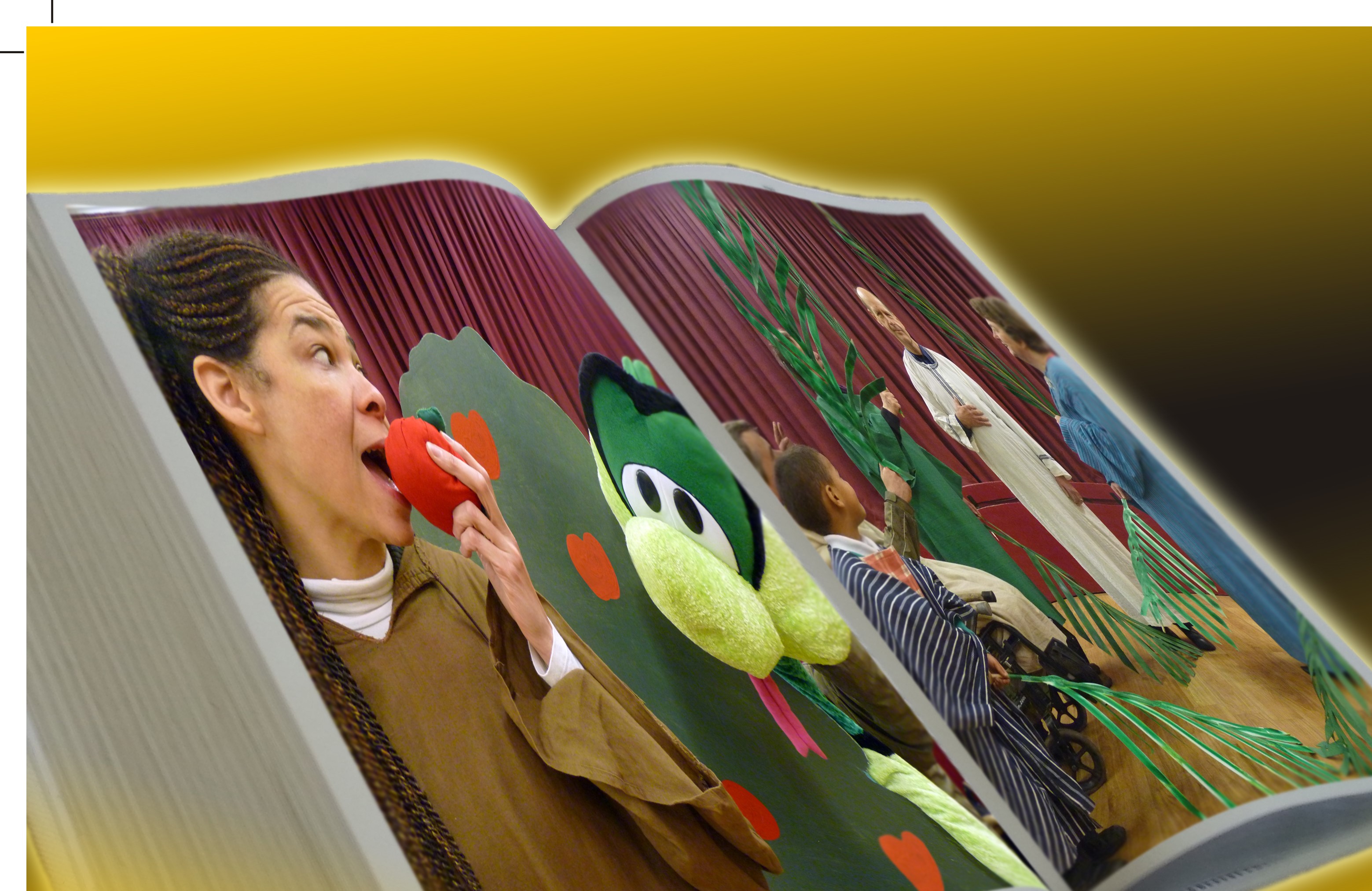 Our Assembly Teams takes primary schools on a journey through the Bible in a year using songs, drama, dressing up and puppets to bring the stories to life. There are currently 3 teams, operating on different days throughout the week. The teams now visit around 9 schools weekly between them. Our Assembly teams are availabe to schools in the Bootle and Crosby areas free of charge. Please get in touch to book an assembly team for your school or to enquire about assembly teams in a new area! 
Our Assemblies are also available online which means they can now be used anywhere! We've been recording our team and combining that with footage from some of our past productions to create a whole year's worth of assemblies. Many local schools used these during the Covid lockdowns, when we were unable to visit in person and now we want to give others the opportunity to use them too. They are accessible here on Youtube, if you do watch them we'd love to hear your feedback which you can send to admin@inanotherplace.com 
You can watch one of them here to get an idea of what they are like:
We are providing these resources free but if you would like to make a donation then that would be very much welcomed. You can make donations here or can contact us by email if you would like to be invoiced. 
The assemblies include some original music from the team's repertoire and a CD is now available along with a promotional DVD outlining their material.
You can learn the songs and the actions by clicking here
If you you would like an assembly team to visit your school free of charge, please email us on the address below.
If you would like to volunteer with our Crosby or Bootle based teams please get in touch! 
Assembly Team development
Over the last few years, we have helped start new teams in Wavertree, Everton and Formby. Would you like to start your own Assembly Team? If so we would be happy to help.