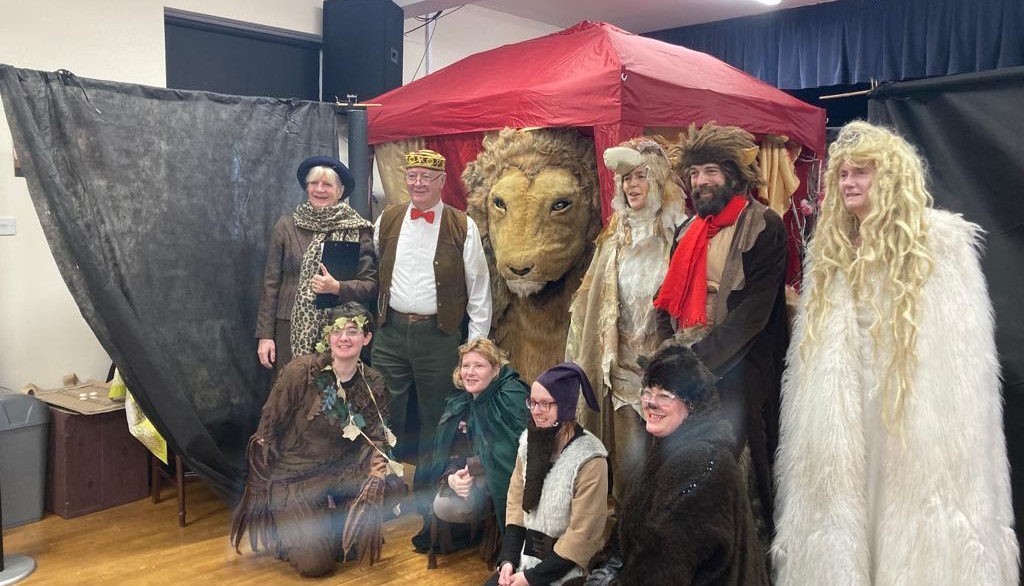 The Narnia Road Show
The Narnia Road Show is a portable stage production of our Narnia walk through experience, designed to fit into a school hall. Students can enjoy an abridged version of the story and then have the opportunity to interview and interact with the characters who can visit classrooms and meet with the students. 
Please contact us to enquire about our availability, for more information or to find out costings at admin@inanotherplace.com
Narnia Experiences have been a back bone of our regular productions both on a large scale at the prestigeous St Georges Hall in Liverpool, attracting Audiences of over 30,000 and on a smaller scale in our Little Narnia Experience, most recently in Bootle Strand shopping Centre.