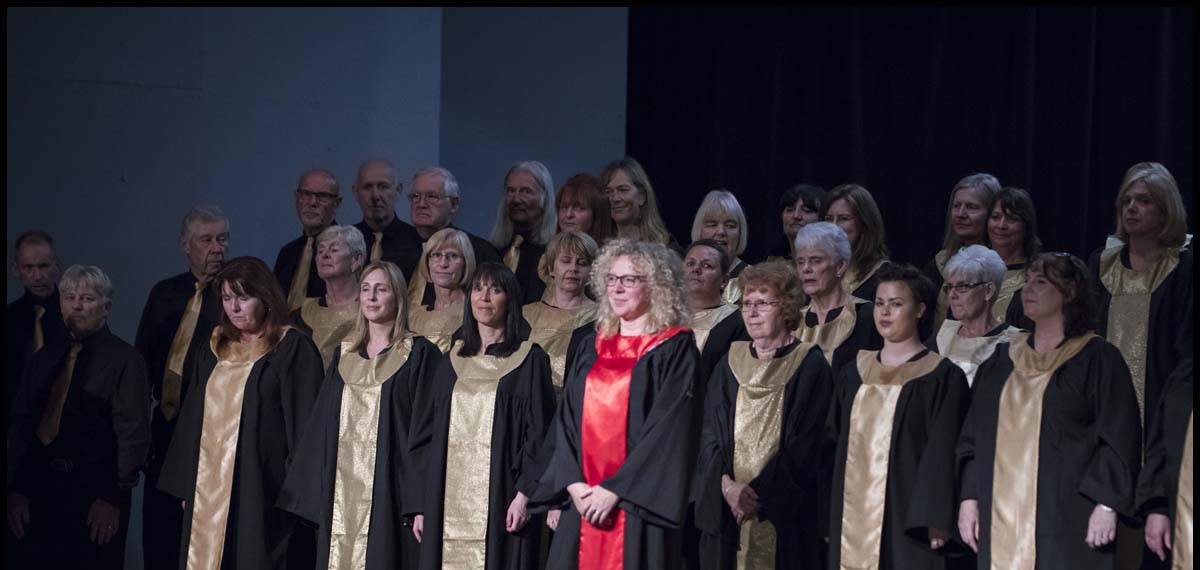 REHEARSAL DATES 2023 – Wednesdays 7-8pm
6/9  13/9  20/9  27/9  4/10  11/10  18/10  
No rehearsal half term October 25th
1/11  8/11  15/11  22/11  29/11  6/12  13/12
Coffee and cake: 
PERFORMANCES
Wedding, St George's Hall, Sat 16th September 
Details for Saturday folks, exciting times!

We'll be using the North Entrance, opposite the library, and heading for the concert hall. We need to be in the room for 2:30pm (no earlier please). 

We'll be rehearsing until 3:25pm and then we need to be out of the room as guests arrive between 3:30pm and 4:30pm. Feel free to have a wander outside from 3:25pm and be back to the room for 4:00pm when we'll get robes on.

Please remember to wear all black including shoes and socks. If you have your own robe, please don't put it on any earlier - don't want to spoil the surprise!

Keep practicing the words, timings and harmonies! Especially "How about looooooooooove" (no gap if you're not soprano)

I think that's everything - can't wait to see you there!
Please wear all black – robes/ties will be provided if you don't have your own.
Christmas light switch-ons:
Waterloo – 23rd November
Bootle – 25th November (TBC)
Our new production 'Seasons' will be taking place in late February/early March – same pattern as for The Journey (subject to confirmation of venues) – Friday evening, Saturday early evening, Sunday afternoon, all in one weekend. 
WATCH THIS SPACE FOR FURTHER DETAILS.
SONGS
Signed, sealed, delivered – Seasons of love – He lives in me (reprise) – powerpoint attached for home rehearsal please   
He lives in you REPRISE FULL (.pptx)
He lives in you REPRISE FULL (.PDF)

---
If you would like to make your Gospel Choir Payments online, you can do so by clicking on the donate button or using Paypal below.
Gift Aid allows us to claim tax back on the dontaions you make; the government adds an extra 25p to every pound you give! This makes a big difference to what we recieve. To Gift Aid your donation, click below to download a form and send it in to us!