Create your own Giant Puppets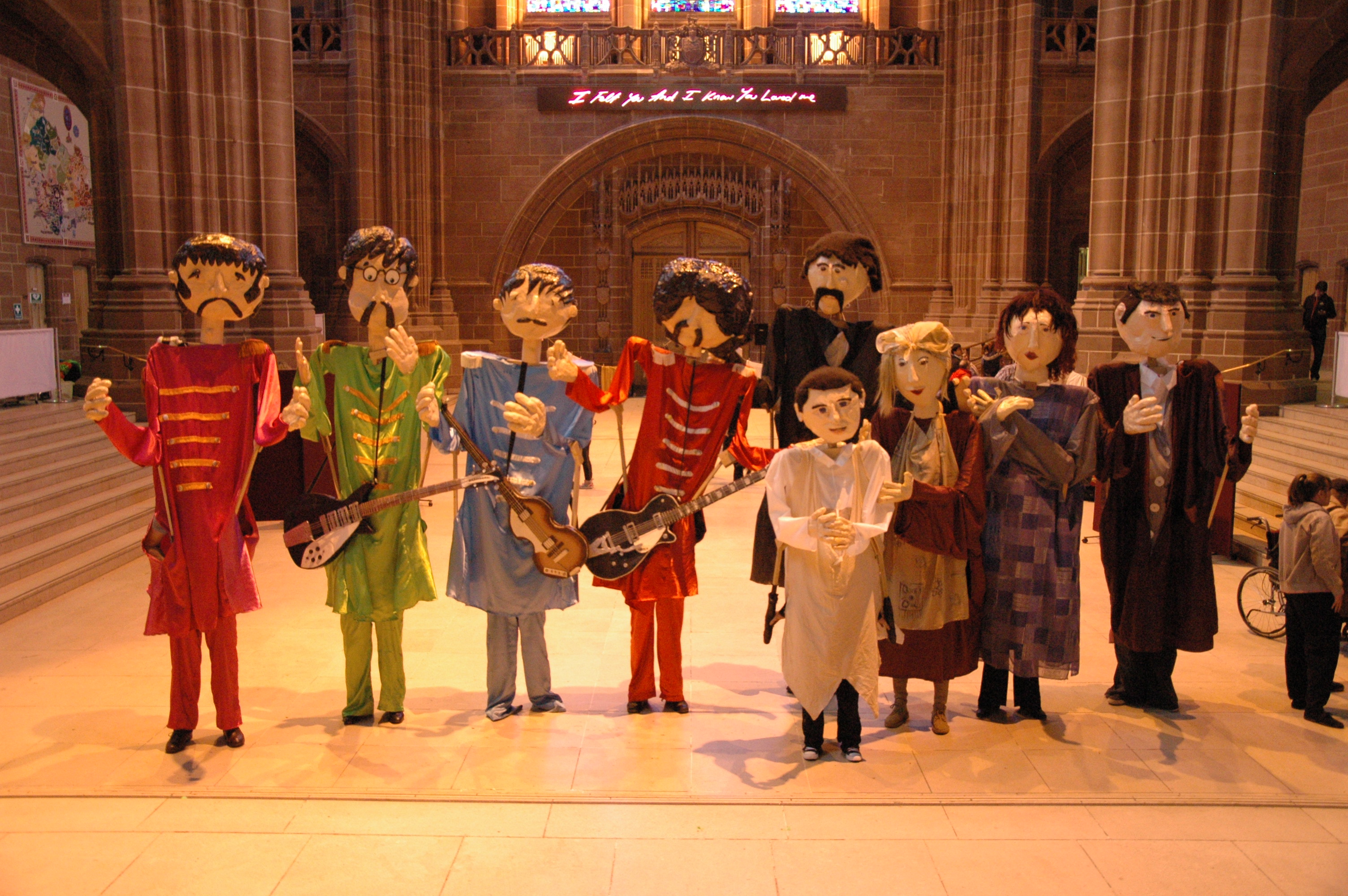 Giant Puppets are a wonderful way of reaching out to your community wherever you are. They are visually spectacular and lots of fun, they often generate quite a following! Want to make your own? We offer workshops to help you build them, and training for your team to use them in the best possible way.
Workshops:
Puppets are quite simple to make but we do have set instructions and methods. You can purchase instructions from us or we can come to YOU and teach you to make them. We aim to make one complete puppet with you so that you can continue making them in your own time (but we do offer follow up advice for free!). This usually takes a full day but it can overlap into a second day. On the second day we focus on making sure you know how to use them and demonstrate using them with a performance of our own which your team get involved in.
If you're thinking "YES! This is what we need!", then send an email to admin@inanotherplace.com and a member of our team will contact you asap!
Workshops start from £350 plus travel expenses (and accommodation if needed).