Crosby Beach Nativity 2021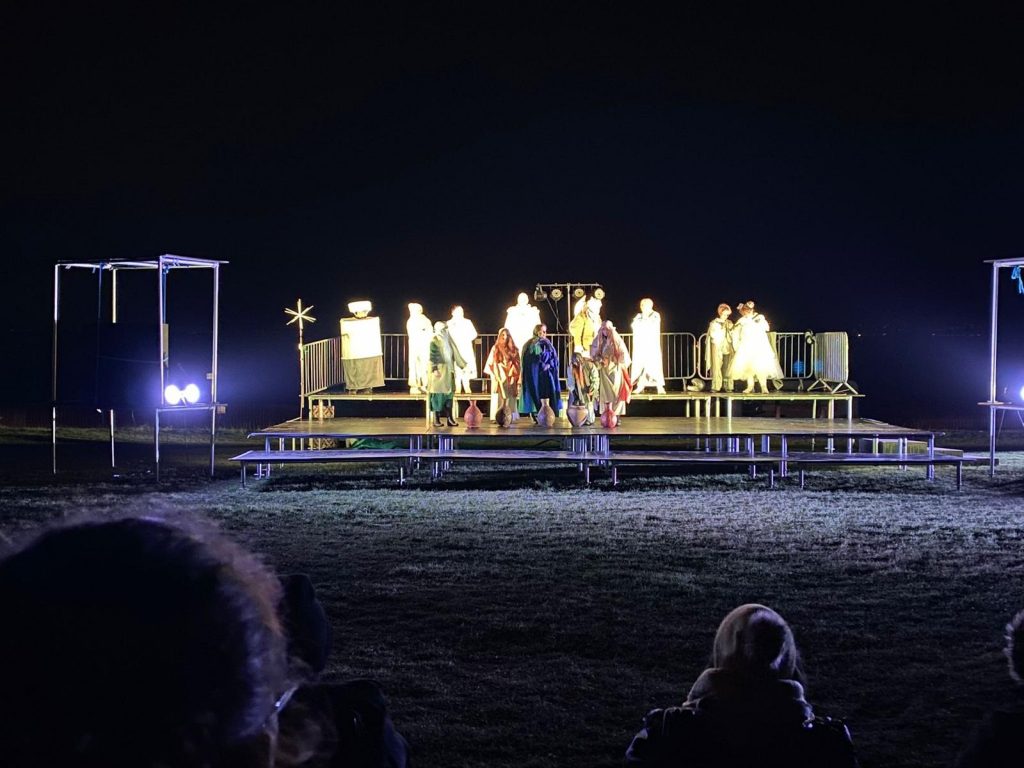 Well, what a fantastic 2 days. A great mild day on Crosby Beach on Friday with 2 succesful outdoor performances followed by a blustery Saturday that forced us to change to an indoor venue where we pulled off another 2 fantastic performances. All of this is only made possible by having such a wonderful and flexible team of volunteers. More photos will be uploaded later but for now here is a taster of the 2 days. You can also see some more by visiting our facebook page here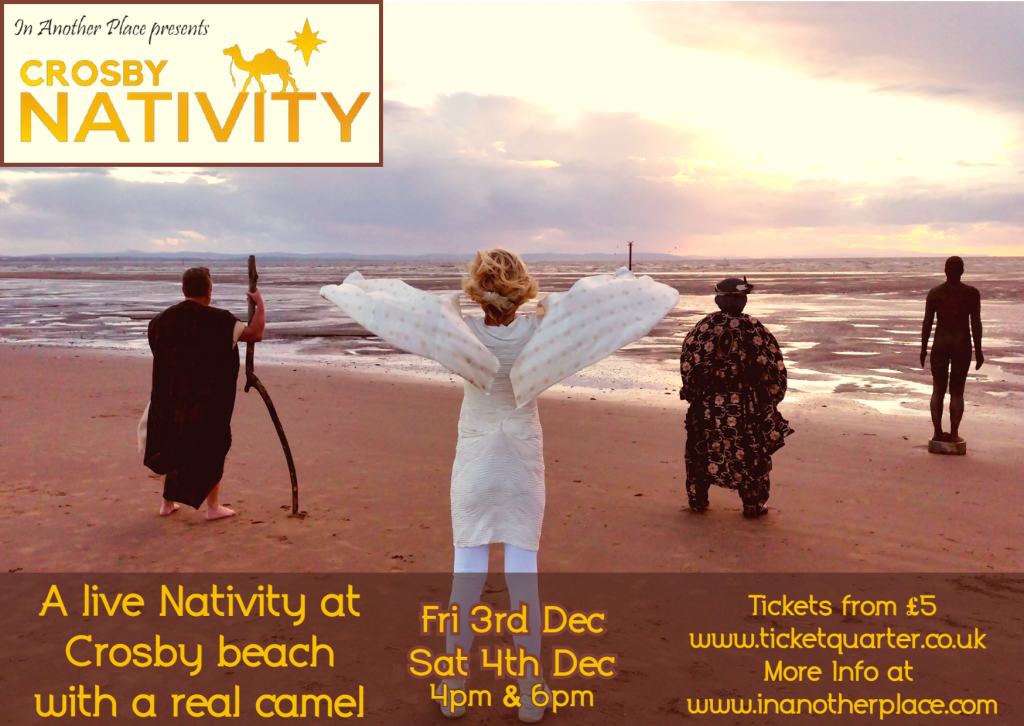 Shepherds, Angels, wise men, at the beach in December…. with a real live camel?  
In Another Place's Crosby Nativity is back.  
In 2005, In Another Place staged their very first production with a nativity at Crosby Beach. Sixteen years on and we are back with a new version written from the angels' perspective. Angels in their heavenly mission control room have been tasked to make sure God's son can be born safely on earth.  It isn't going to be easy. They need to find an engaged couple to have the baby, get them to Bethlehem, find shepherds and wise men to worship him and all the while hoping that the angel choir have rehearsed enough to announce his arrival.  Quite a task.  The story will unfold with a mass choir, dancers, and local actors, all of it set beside the iconic iron men of Crosby beach.  To top it all there will be a real camel accompanying the wise men. In Another Place is offering a unique opportunity for a memorable Christmas outing suitable for all ages
Wrap up VERY warm with many layers of clothing and multiple socks. Enjoy a sunset performance at 4pm or the night sky as our 6pm backdrop.  
Thank you to everyone who joined us on Friday 3rd and Saturday 4th December.