The Greatest Story Ever Told 2018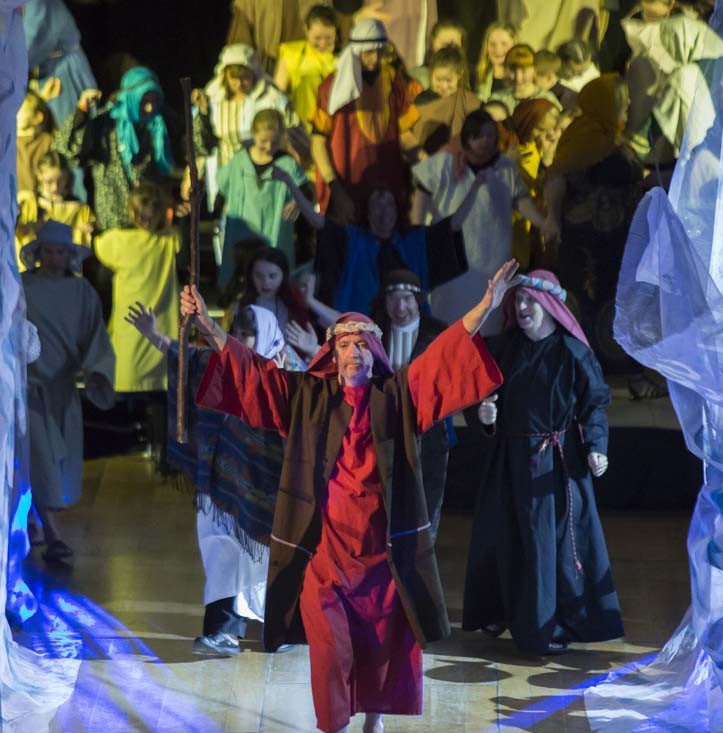 From the 10th to the 12th July 2018 we took our audience on a journey through the bible as we followed several teenagers researching the greatest story ever told! Watch the trailer to find out more.
This theatre-in-the-round production gives a whistle stop tour of the Bible aimed particularly at 7 – 17 year olds.  The event featured large props such as Noah's ark and a life size whale to swallow Jonah. It also had impressive screen visuals and things happening in every direction! As usual, we want to thank our team of around 300 individuals, community groups, choirs and those with additional needs.